The Mowgli's Announce US Tour
The Mowgli's recently announced their new tour, the "Real Good Life Tour", with Mainland as their supporting act. The tour will begin in late February and end in late March.
In addition, some shows will only have The Mowgli's–marked with a * in the following picture.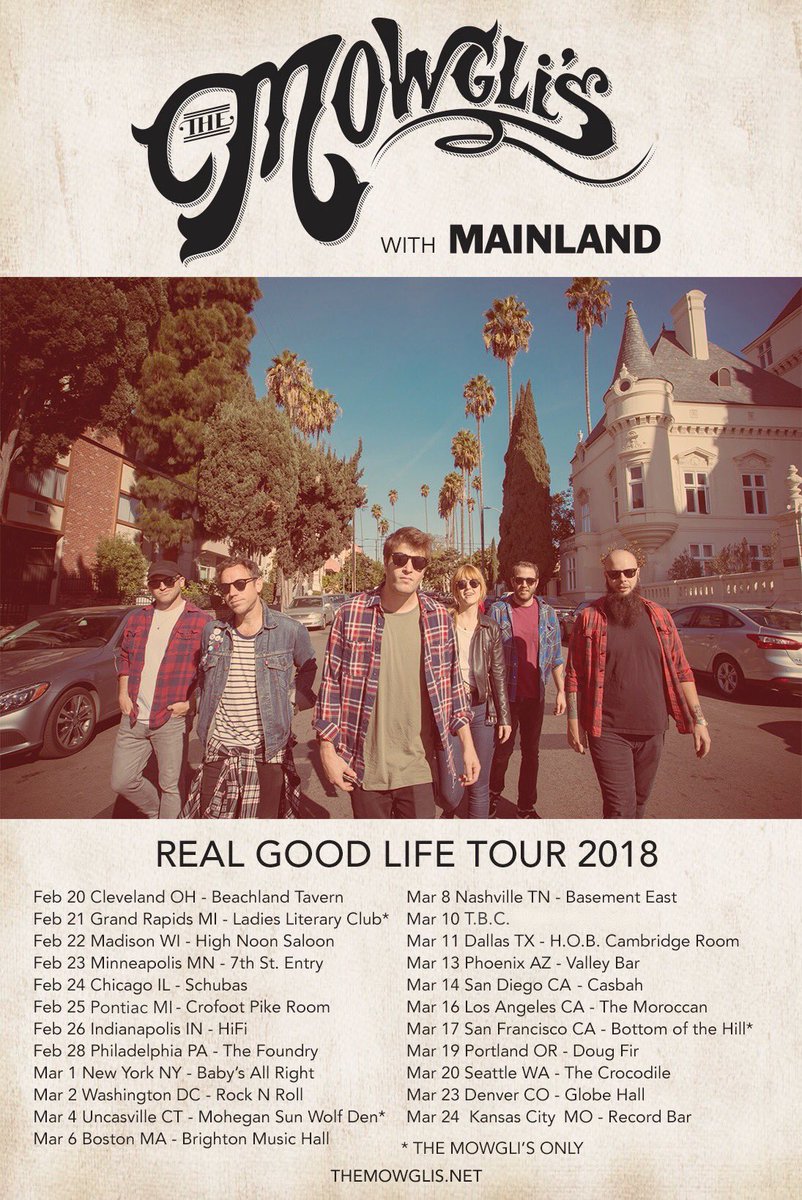 Tickets and information can be found at themowglis.net!
More of the Mowgli's
Twitter: @TheMowglis
Instagram: @TheMowglis