Jake Miller Announces New Tour
To celebrate his birthday, Jake Miller recently announced his Hit and Run Tour. It kicks off in April, and lasts until late May. Some shows even feature an "Evening with Jake Miller," where he does a smaller, acoustic set.
Tickets are on sale now and can be found at jakemiller.com/tour.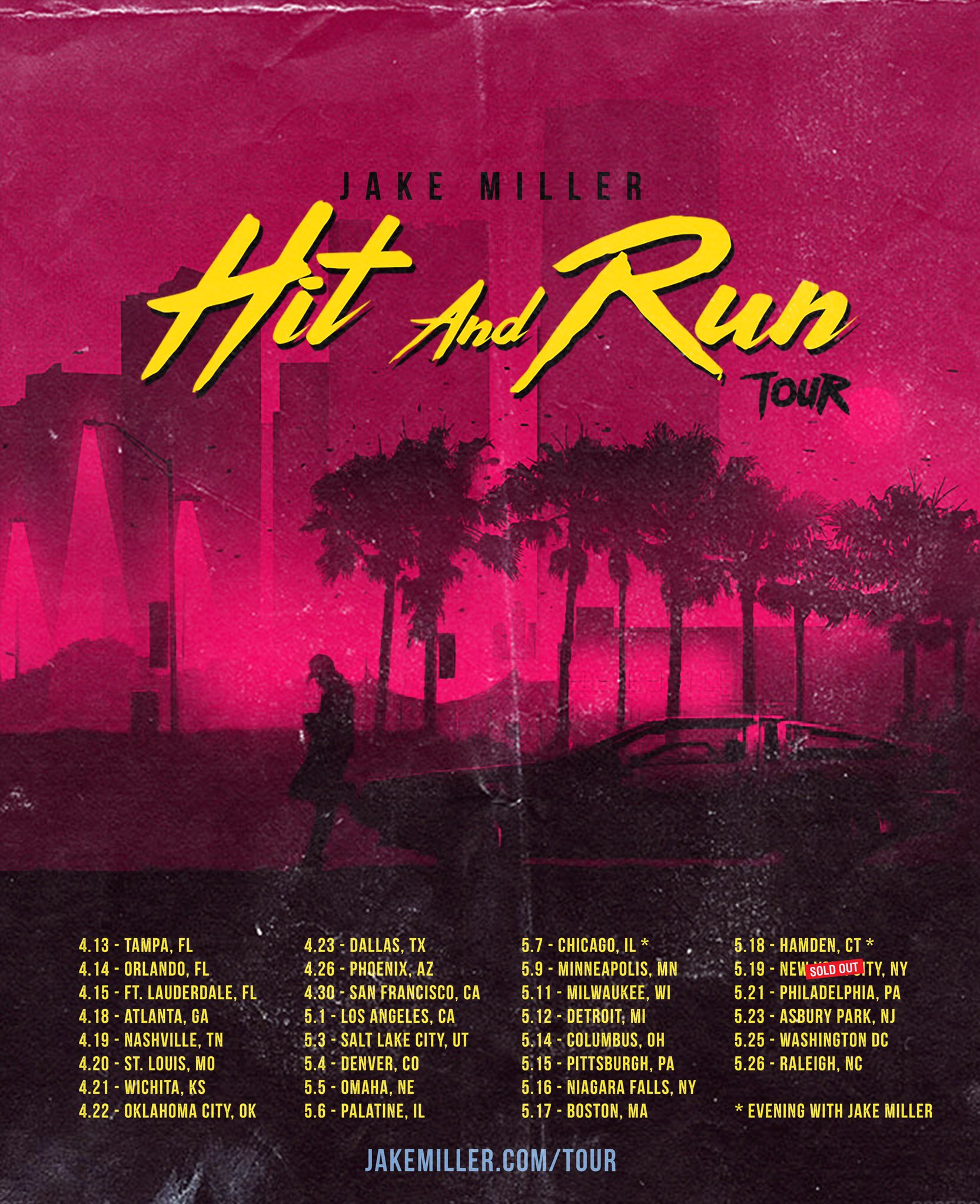 More Jake Miller:
Twitter // @JakeMiller
Instagram // @JakeMiller
Website // JakeMiller.com