Walk the Moon Announces UK Tour and Single
Walk the Moon announced their UK tour for the summer of 2018! Dates and cities can be found below.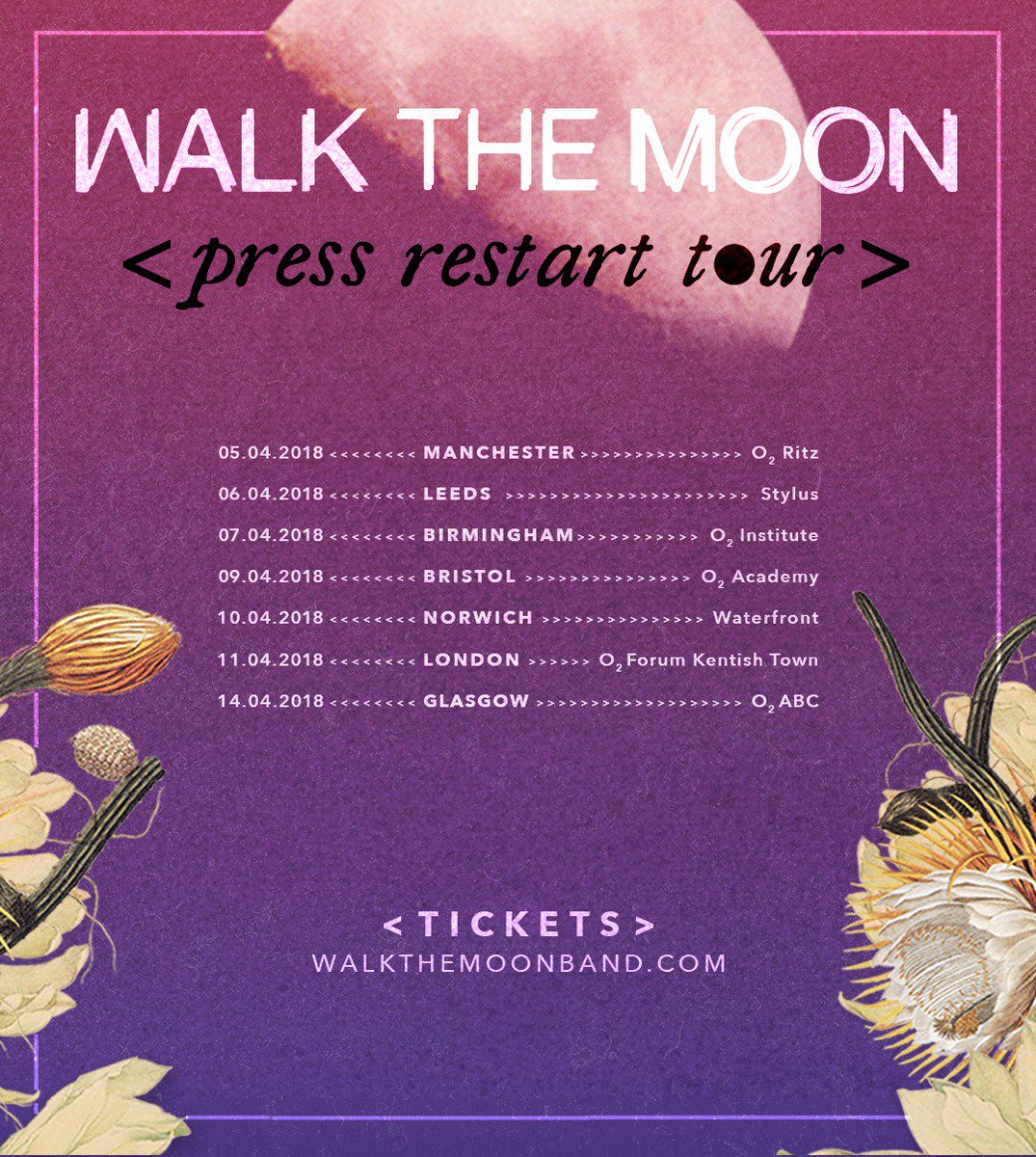 Tickets can be found at walkthemoonband.com. Use the presale code "headphones" for early access!
The presale code is in reference to their latest single, "Headphones." Listen to it here!
Follow Walk the Moon–
Twitter // twitter.com/WALKTHEMOONband
Website // walkthemoonband.com
Facebook // facebook.com/WalktheMoon
Instagram// instagram.com/walkthemoonband