Pheonix, Arizona natives The Summer Set have announced via Twitter they they are going on a indefinite hiatus.
The band posted on their twitter that "[their] goals were simple: to make music, buy a fifteen-passenger van, and play shows anywhere [they] possibly could… Sadly, a decision has been made, The Summer Set will be going on hiatus indefinitely"
Following this statement, the band announced that Brian had decided to leave The Summer Set in order to follow his own dreams with his side project, DALES.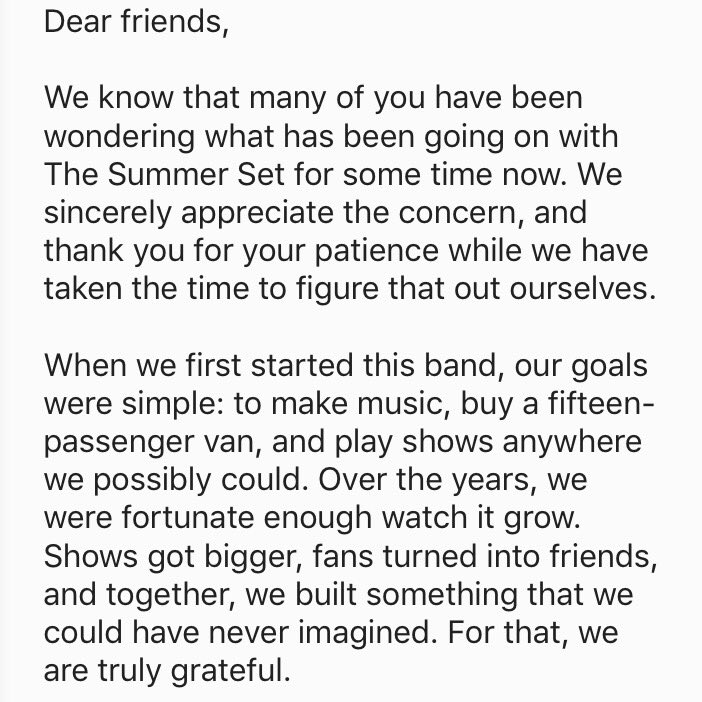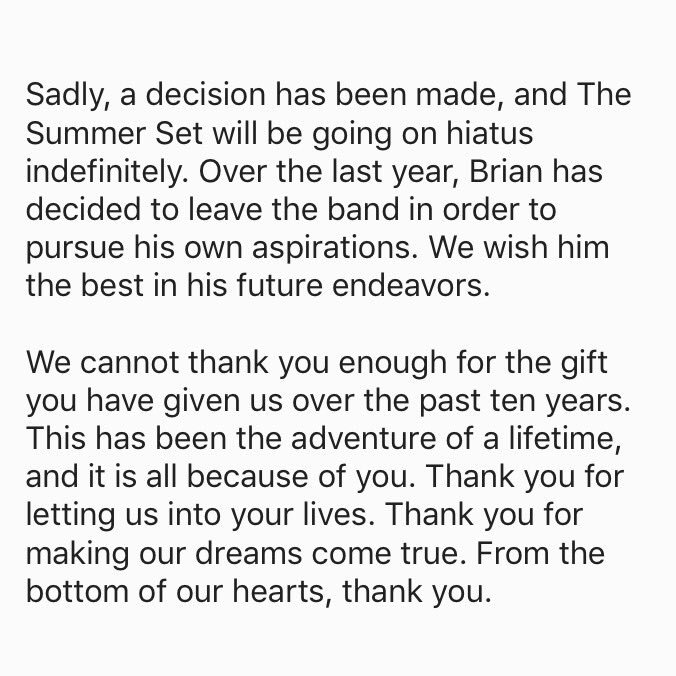 Throughout the past decade, The Summer Set has surely left their mark on fans world wide. Who knows what the future will hold with the members of The Summer Set, but we know that fans, near and far, will still be around for the ride.
Be sure to check out DALES' new side project and be there for the latest news and tour dates!